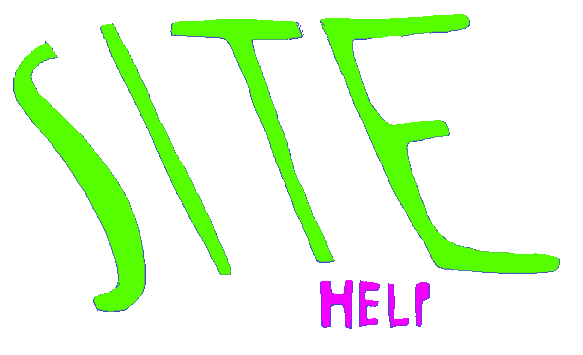 dese r resources i used when building my website !!! :3 dis page is always being updated, so be sure 2 chek back!

GENERAL :3(placeholder)
SCREEN RESOLUTION TEST. . .
gr8 site 4 testing wat ur website looks like on screenz of different sizez!!! LINK
W3SCHOOLS. . .
so fuqing awsum 4 when u need ANY kind of coding help ... LINK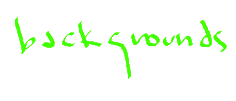 TEXTURE TOWN. . .
this site is SO GUD!!!! crazy amt of textures so well organized . deffo my fav of the list :3 LINK
GRSITES. . .
found dis one later on . soooo well organized & SO many 2 choose frim !!!! LINK
HEKATE BACKGROUNDS ARCHIVE. . .
their geocities is on hiatus but their background textures archive is crayzay good!! :3 LINK
SILVIAS WONDER WORLDS. . .
this site is sooooo kewl!!! primordial soup is my favorite collection by silvia :DDD lots of repeating backgrounds here as well . LINK
SADGRL ONLINE. . .
SADGRL.ONLINE has sooo many resources 4 sitebuilding !! their bgtile file is insaaaaaaaaaaane tho . LINK
GRAPHICS :3(placeholder)
Y2K/THE NEXUS GRAPHICS COLLECTION. . .
the nexus is a gret site anywayz, but their button, blinkies, and stamp collection is da biggest one ive seen!!! LINK
GIFCITIES. . .
dis site is hosted by the same archival group who created the wayback machine !!! you can click the gifs shown to go to their original archived sources !!! great way 2 find resources & explore the old web :D LINK
GEOCITIES ARCHIVE. . .
organized by neighborhood :3 LINK
DVASHDELI. . .
archived site full of different glittery and jeweld graphics. take ur pick !!! LINK
99GIF SHOP. . .
da same person who created texture town made 99gif shop !!!! full of neat graphics 2 use on ur site. LINK
GLITTERPHOTO. . .
make ur stuff sparkle !!!! LINK
THE ICON DEPOT. . .
what it saz on da tin :3 graphics, bgs, old pixel iconz, etc . LINK
TEXT :3(placeholder)
WORD ART. . .
clippy iz on dis site . LINK
COOLTEXT. . .
what i uzed to generate some of my titlez :P LINK
DOPE FUKING AWESUM SITES!!!
dese sites rock!!! so inspiring and awesom !!!!













add my button 2 ur site 2 limnk me!!!

OTHER FUN THINGZ(placeholder)
these sites r just fun 2 play around on!!!!
KIDPIX. . .
KIDPIX is now in da public domain!!! i uzed KIDPIX so much when i was younger ..... ah da noztalgia.... LINK
r/LIBRARY OF BABEL. . .
dis is a subreddit -_- BUT i have found such neat things on here !!! my favorite post is called I'm Lithium Carbonate! be aware that posts here may contain literally anything... dat includes hate speech , etc ... so be careful !!! LINK
HORG. . .
da Holotypic Occlupanid Research Group (HORG) collects and taxonomizez different species of "occlupanids" (bread clips). LINK
THE USELESS WEB. . .
i used to play on dis site 4 HOURS...... haz now been updated to include new sites . LINK
WINDOWS 93 ONLINE. . .
craaaaayzy site dat emulates windows 93 wif tunz of diffenret applicatiions 2 play around wif!!!! LINK
INTERNET ARCADE. . .
hyuuugye archive ov arcade gamez all playable on-lien!!!!!! :3 LINK